Lindsay's Career in Country Music
Lindsay's career in Country Music was launched when Grand Ole Opry legend Del Reeves discovered her performing in Canada.
Del invited Lindsay to join him and his daughter Kari, other Opry stars Jack Green and Bobby Lord on tour in the U.S.A. After performing with the Opry Legends and capturing the Nashville sound, Lindsay eventually moved to Nashville to perform and pursue a recording career. Thanks to Willie Nelson, that soon became a reality.
Country Music Career
Lindsay was fortunate to experience going on the road with Willie Nelson whom has always been her inspiration for making music, as well as a short stint on the Highwayman Tour.
It was however, when Lindsay was sitting in on a Nashville studio session where Fred Foster was producing Willie's CD "A Horse Called Music".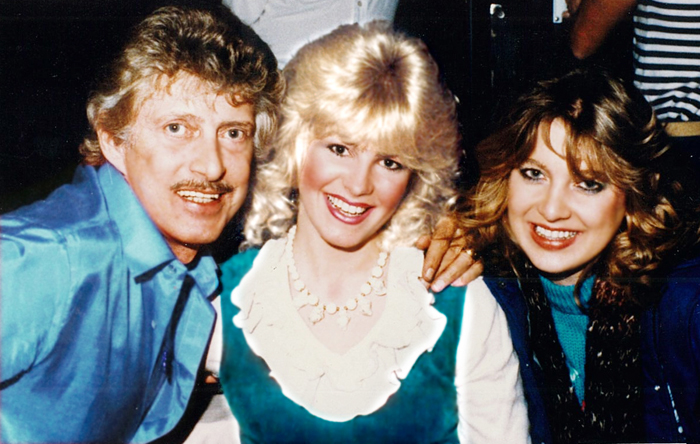 Lindsay was so impressed by Fred's production and the magic he made with Willie that she was determined to have Fred create that same music and magic for her.
Fred was the first man in Nashville to produce Dolly Parton, who has always been an inspriration, and the strongest influence on Lindsay, and now Fred would be the first to produce a CD for Lindsay too. Fred produced all of Roy Orbison's music, Many or Willie Nelson's, Kris Kristofferson and Countless others, being the owner of Monument Records in Nashville.
After opening for Pam Tillis and Vince Gill in Nashville, Lindsay came back home to her Canadian Roots and join forces with RCA
Recording Artist Buddy Carlton and The Northern Rebels and toured all of Southern Ontario and the show was a smash success. The band opened for Ricky Scaggs, Exile, Tammy Wynette, Glen Campbell, Ronnie Hawkins, Kris Kristofferson, Johnny Paycheck and Garth Brooks. Many of the shows were at the most famous nightclub in North America…Lulu's Roadhouse.
Life on the road was taking it's toll on Lindsay's voice and she suffered some vocal setbacks and was forced to cut back on her touring to rest her voice. It was long time friend, Billy Ray Cyrus who encouraged her to get back down to Nashville and complete what she started and continue her mission there and back in Canada too. Her mission is to make music and memories with her friends and fans, and that is what she still does today….
Life is and always will be, about the journey….you gotta Live it, and Love it!